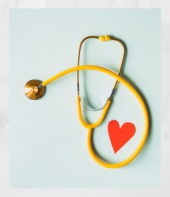 Clinic Information
My name is Myrna Liedel and I am the School Nurse at Rosa Parks Elementary. I have been the nurse here since 2021. 
My hours are 8:30 a.m. to 4:00 p.m., Monday - Friday. If you have any questions or concerns about your student, please contact me.
Below are some of the ways I support student health here at Rosa Parks Elementary:
Health Education - Provides health education to students, staff, and parents (Dental, Wellness, Nutrition, Concussion, etc.).
Health Services - Assesses health needs of students and provides nursing interventions (Vision/Hearing Screenings per Virginia State Guidelines, Health and Wellness Lessons).
Healthy Environment - Identifies health and safety concerns in the school environment (Classrooms, Playground, etc.).
Nutritional Services - Supports healthy food services programs (Wellness Policy).
Physical Education/Activity - Promotes health and physical

wellness

which promotes healthy behaviors (Walk to School Day, Bike to School Day, Kids Heart Challenge, Fun Run, Field Day, Plus 5 Fitness, etc.).
Counseling/Mental Health - Assesses needs, provides interventions and refers students to appropriate staff or community agencies.
Parent/Community - Promotes parent/guardian and community involvement in assuring a healthy, safe school and environment for learning.
Myrna Liedel
School Nurse
703-580-9665/main office
571-589-2587/clinic